Annual Fire Extinguisher Service
ABC Fire Equipment Corp. is committed to being the most reliable and dependable fire equipment service company in Southwest Florida.
We service:
Restaurants
Small Business
Large Companies
Storage Facilities
Management Properties
Medical Offices
School Districts
Sports Venues
..and many more!
Inspection Checklist in Accordance with NFPA 10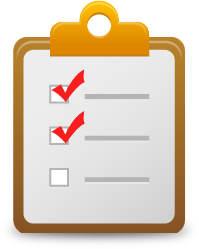 Inspection of cylinder for physical damage or tampering
Check gauge for correct cylinder pressure
Inspection of nozzle, valve and hose assemblies
Check for broken or missing seals and pull rings
Note all hydrostatic test and 6-year dates
Record of all necessary corrective actions
Annual Service
Annual service is intended to give maximum assurance that the extinguisher will operate safely and effectively. It includes all topics covered in our inspection, and any necessary repair, replacement and/or testing. A tag is securely fastened identifying the service technician having performed the service. Request Your Free Quote

6 Year Service
Stored pressure extinguishers must be emptied and put through a full internal inspection and appropriate maintenance procedures, every six years from the manufacture date. Including a thorough examination of all mechanical parts, extinguishing agent and expellant. A label marking the 6 year inspection is placed on the extinguisher.
Request Your Free Quote

Hydrostastic Testing
Periodic test mandated by NFPA requiring highly specialized test equipment to ensure the integrity of an extinguisher or cylinder at its listed operating pressure. Dry chemical, Halon and other clean agent extinguishers are to be hydro tested at 12 year intervals. High-pressure carbon dioxide extinguishers are to be tested at 5 year intervals. Once these extinguisher have gone through the 12 year hydro testing a special label is placed on the extinguisher showing the year of the test.